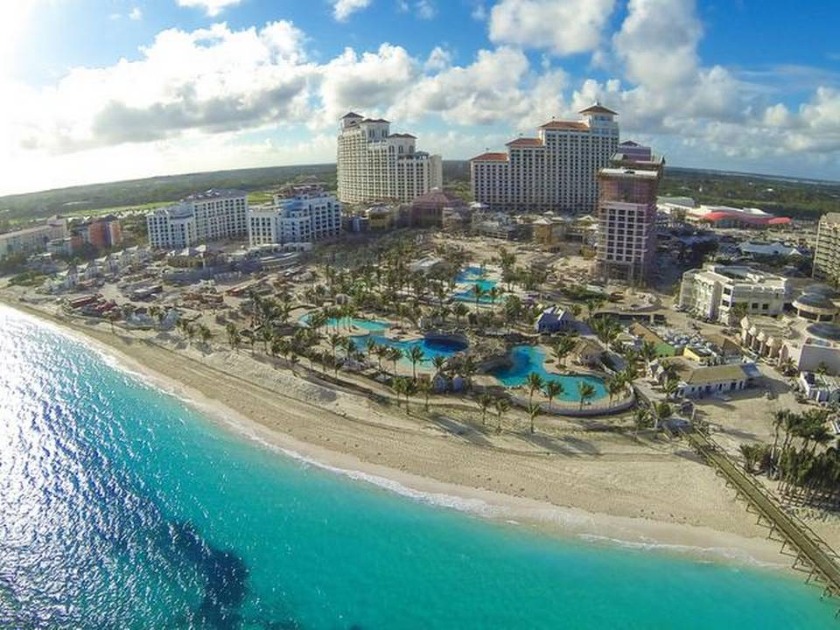 A Glowing Testament to Our
Unparalleled Industry Knowledge
Having the right people on your team can make all the difference. Our industry knowledge and ability to improve collaboration between trades and value engineering have positively impacted project quality on numerous occasions. It allows a firm to save money, improve quality, and increase knowledge. Scroll down to read Halpert Life Safety Consulting's testimonials.
Knowledgable Professional
Sharron Halpert is one of the most talented and knowledgeable individuals in this industry it was a pleasure to have her insight on our last project.
— Henry Herrazo- Superintendent with AECOM Tishman
Improve Collaboration Between the Trades Related to Firestop
I was impressed with Sharron's technical knowledge, especially for firestop applications that encapsulate the Mechanical Disciplines in particular (Sheetmetal/Ductwork). Her management skills are superior and her ability to work hand-in-hand both with the prime contractor and others is a testament to the communication skills she possesses.
— Chuck Parker, Senior Mechanical Coordinator at CCA, Bahamas, Baha Mar Project
I have known and worked with Sharron for the past five years…Her tenacity to resolve firestop issues is unmatched by anyone in her field…Her knowledge of Firestop, UL assemblies, Engineering Judgments etc provide her the skills needed to successfully handle any size design or construction project and thus make her an exceptional and valuable team player. Ms. Halpert is highly respected by her colleagues both professionally and personally and it is without hesitation that I highly recommend Ms. Halpert to any company seeing an individual that brings to the table exceptional knowledge, experience and expertise…
— Hugo Alpizar, Architect AECOM Baha Mar Resort
Identify Potential Design Changes for Project Cost Savings
Sharron's promptness led to quick resolutions to many problems. She is very knowledgeable and a good team player.
— Mike Okray, Senior MEP Coordinator at CCA, Bahamas, Baha Mar Project
Save Money
I ran into a tough situation where the structural engineer called for steel framing on penetrations over 12". I consulted with Sharron to find a workable solution. It was worth every penny. She was able to get an Engineering Judgment …I saved over $2,150 per opening with a total savings of $408,500! Sharron is a lifesaver and I would recommend her without reservation for her out-of-the-box solutions. Great job!
— Matt Chadwick, Sheetmetal Superintendent, Fort Hood Army Hospital Project, Texas
City Center Project
Sharron was responsible for quality control of all installed Firestop for this massive 76-acre, 16-million square foot multi-use development project in Las Vegas, NV. Here are comments from just a few of the people on the team:
Sharron was a tremendous asset, addressing the myriad of firestopping issues that arise on such a large and complex project.
— Jeff Grove, Operations Manager, Rolf Jensen & Associates
Limit Liability
Sharron Halpert was responsible for reviewing the work of at least 10 different firestop contractors. She improved the level of life safety on this immense project by identifying various deficiencies in the installed firestop systems and reducing the liability of our company by strictly enforcing industry standards and building codes…Sharron helped identify solutions in a timely fashion that often outpaced the installing companies…She was an invaluable member of our QC team.
— Phil Rolfs, QA/QC Manager, Perini Building Company
Sharron is very detail oriented, dedicated to her projects, and has an infectious upbeat personality. Her years of experience were extremely valuable in the success of passing all County and State fire protection inspections and obtaining sign offs for all code compliance matters.
— Dan Taraborelli, Project Superintendent
…HLS displayed a high degree of integrity, responsibility, knowledge and drive. A "problem" quickly became an opportunity to educate and champion the cause of "proper firestopping". As an architect practicing outside both the US and the UK, I valued the insight and up-to-date information provided by that team…
— Brent Creary, Architect of Record Baha Mar Resort
Ensure Team Understanding of Firestop Building Codes, Standards, UL Details, etc.
Sharron is a dedicated individual and takes her work very seriously. She has a strong sense of urgency with everything she does. She is very thorough with her QC inspection, does good follow-up and provides good technical information for those who need it. You can count on her to get something accomplished, regardless of how small or how big the task. One of the best people I have ever worked with.
— Adam Ho, Project Engineer, Perini Building Company
Sharron is an outstanding QA/QC Engineer and was a real asset to me and the project. Her expertise is matched by NO ONE at our company.
— Jeff Hicks, General Superintendent, Perini Building Company
Reduce Firestop-related Schedule Delays
Fire Protection Specialist Sharron Halpert showed skills and patience on a project that required the best that we had to offer. Sharron was at the top of her game. The schedule pushed the project. Often there were times when inspections meant stopping the work of other trades, and that was unacceptable. Sharron took the time to walk the areas in advance to ensure we were all on track. She set up meetings with suppliers to ensure that the various Engineering Judgments would apply…Sharron knew how to get the job done. I consider it a privilege to have worked with such a fine professional as her.
— Albert Nagy, General Superintendent, Perini Building Company
Improve Firestop Quality Control
I have had the pleasure of working with, and being trained by, Sharron while we both worked in the Quality department during the City Center construction project. Sharron's professionalism, willingness to take on challenges, knowledge of the task at hand, and ability to see it through to completion makes her a role model and leader.
— Tim Butler, QC Engineer, Perini Building Company
I am having the pleasure of working with Sharron Halpert as the Firestopping Specialist. Her knowledge of firestopping seems endless, with great attention to detail. Sharron has been extremely helpful in providing recommendations and information to both the GC and their subcontractors that ensure that all firestopping is done properly and will meet all requirements. Sharron has also been extremely proactive in highlighting a multitude of items that could create a problem for all involved if not addressed properly. I have learned a significant amount of the most critical life safety system and can only recommend Sharron at the highest level. I know that having Sharron involved with this project will provide the owner with the best possible product and I hope to work with her again in the future.
— Arvid Sewall Architectural Inspector on Louis Armstrong New Orleans International Airport North Terminal Development Project
I worked with Halpert Life Safety on a large resort project for nearly five years. Sharron and her company were in charge of all firestopping issues on the entire 3 million square foot plus project. She performed the following duties on behalf of CCA. Training and overseeing a Chinese workforce, Interfacing with CCA, ownership architect and various subcontractors, Daily inspections of completed work, planning the forward work to be completed, working with the design team for a better answer to issues. In all my 50 plus years in the construction business I have never worked with a more responsive team and having a very successful outcome for a project of this size.
— Dennis Brunink, Sr MPFP Coordinator China Construction America Baha Mar Resort